CrossLink Life Sciences, LLC
Who We Are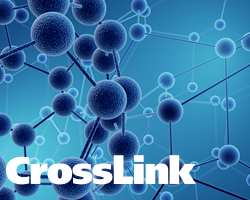 Founded in 1978 in Atlanta, Georgia, CrossLink has grown from its roots in orthopaedic sales and distribution to an organization whose sales force and national network of distributors are the market leaders in each of the regional markets they serve.
As "crosslinking" refers to the interconnecting of molecules, spinal rods, or other materials to make the new combination stronger, CrossLink has similarly interconnected with distributors across the country to create the largest, most integrated network of leading medical device distributors in the United States.
Leadership Philosophy
At CrossLink, a strong Leadership Team forges the path to success and motivates others by taking the first steps. Our Leaders believe that respect and trust is earned every day. We work hard to inspire ambitions and enable actions that foster the growth of CrossLink. Efficient leadership instills values of passionate service, a competitive nature, and a strategic mindset. We lead by example, build strong long-term relationships, and always ensure people come first.
Our Leadership Team
Executive Leadership
Gordon Ford, Founder & Chairman
Thomas Fleetwood, Chief Executive Officer
Jason Bryant, President
Scott Vane, Chief Operating Officer
Dan Bauer, Chief Financial Officer
Rick Haury, General Counsel
Senior Leadership
John Lane, President, Orthopaedics
Brett Perkins, Senior Vice President, Contracting
Matt Haggarty, Vice President, Trauma
Thomas Canale, Vice President, Spine
Gary Nicholson, Vice President, Sports Medicine
Nathan Overholser, Area Director, Surgical
Tom Aldrich, Director, Network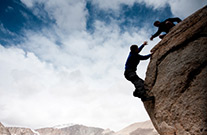 Strong Company
Based in Atlanta, GA
Founded in 1978
40+ years of Orthopaedic and Spine Distribution
Largest Distributor of Orthopaedic and Spine Implants in the United States
600+ Orthopaedic and Spine Representatives in our National Network
Great People
People First Foundation
Passionate About Service
Trusted
Competitive
Strategic
Disclaimer
Last Modified: March 30, 2022